Runva
About Runva
Runva was founded in 1997 with a factory of over 36,000 square meters. Runva was the first professional manufacturer of winches with established R&D center in mainland China.
With advanced technology we are able to develop and manufacture a wide variety of winches. Runva are also able to custom make winches for specific applications where the standard range of products are not able to be used.
All Runva winches are made under ISO9001:2000 quality control systems. Our biggest export markets include: Australia, America, West Europe, Asia and South Africa.
Runva Australia was established in 2011 and quickly grew our dealer network, working with trusted companies to supply you with our products. We offer a big selection of winches throughout Australia. The Runva products are very well built, well priced and have an excellent warranty to back it up.

Runva is a name you can trust.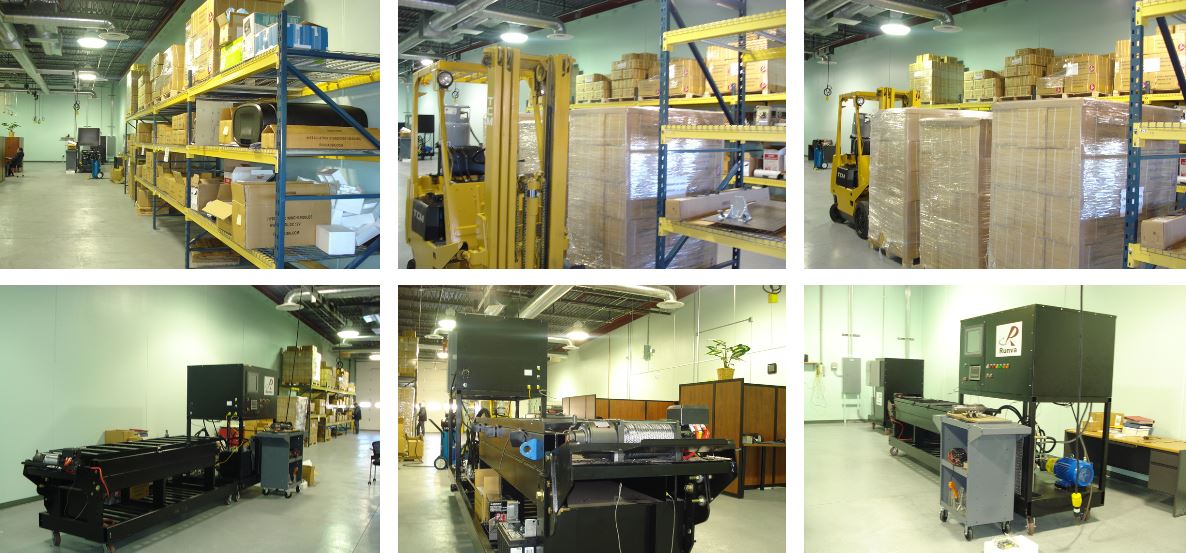 Why Choose Runva


With so many choices of winches, why should you choose to purchase a Runva Winch?

Runva are the pioneers of winch manufacturing in China with export markets worldwide.
Proven tested and trusted by thousands worldwide.
Extremely low product failure rate.
Constant research and development to improve the product where possible.
You know the brand you are buying, not just another cheap rebranded Chinese made winch.
Local Brisbane based warehouse where all orders are shipped from.
Reputation for excellent service.
Huge product range.
4X4 Electric Series:
Full Steel Gearing 3-Stage Planetary Gearing provides effective and reliable recovery. The individual gears are full steel, precision cut and virtually unbreakable. We offer some of the lowest gear ratio's available for extra fast line speeds.

Control Box The competition grade solenoid supplied with our 4X4 Electric Winches are 100% waterproof and encased in a metal housing
for extra protection. 12V systems are supplied with a 600A solenoid and the 24V systems a 400A solenoid. The wireless remote receiver is also pre-fitted inside.
High Performance Motors Our series wound motors feature impressive specifications and the ability to handle any job no matter how
tough. The Runva EWX9500-Q boasts an impressive 8.6HP motor which has been extensively tested in the harshest competitions and survived time after time. Only the highest quality components are used in our motors.
Dyneema Dyneema synthetic winch rope is the safest option for off road recovery. Only high quality Dyneema is used on our winches which are spliced with a reinforced eyelet and protective sleeve at the hook end for extra strength.
Steel Cable Aircraft grade galvanised steel cable is strong and fully corrosion resistant. The steel cable features a reinforced eyelet at the hook end for extra strength.
Waterproofing Rubber gaskets and seals ensure extra reliability in the harshest conditions including mud, snow, dust and water. Runva Performance Winches are well sealed to provide a winch that is almost 100% waterproof.
Remote Controls A handheld and wireless remote system is included with every Runva 4X4 winch. The handheld remote lead is 3.7m in length and has a very durable and easy to hold handle.
Electrical Cables Oxygen-free copper electrical cables, which are the most conductive, deliver the best amount of power from your battery to the winch motor. A minimum size of 32mm2 cables are used on our 4X4 Electric Series.
Runva winches are fantastic value for money with an industry leading warranty to back it up. If you want reliability when you need it most, get the name that is recognised worldwide – get a Runva winch.
Warranty and Support


With so many different models to choose from within the Runva product range, we have made a guide to help you choose the right one for you.
What size winch is right for you
Before you start using your winch it is important to read the instruction manual and to understand how your winch works. Please click on the link below which is a quick guide to help with the most frequntly asked questions and mistakes we commonly see that could damage your winch and also void your warranty. This will help you get the most out of your winch.
Before you install your new winch
We offer a comprehensive warranty on all our products. To view our warranty terms and conditions please click below.
If you are experiencing problems with your winch please go through the troubleshoot guide below. This will go through some basic tips and things to try which may fix the issue. A lot of the time the problem is actually very simple to fix and not actually a product fault.
---